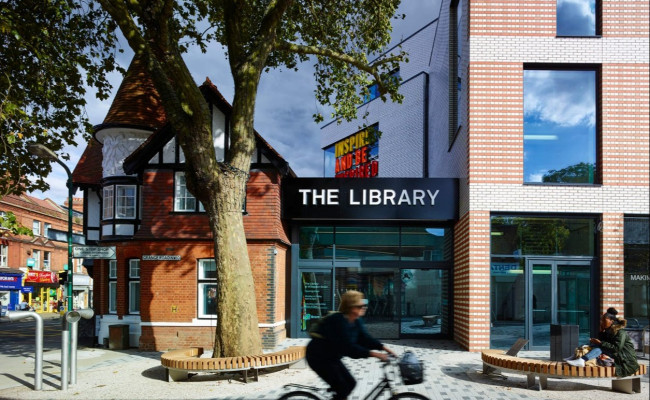 The first Brent Design Awards are open for entries
The borough's new design awards programme will celebrate excellence in great buildings and places, within the culturally diverse borough of Brent.
The awards will shine a light on the exciting projects making a positive contribution to the built environment and showcase the wide range of development happening in the borough. Categories range from large scale, mixed-use and residential developments to small projects, public space, landscape, culture and heritage. The Brent Design Awards will celebrate the best examples of high-quality design in the borough and highlight the positive impact these new developments have had in the community.
"We are delighted to be launching the very first Brent Design Awards. Our residents deserve great places to live and work and high-quality, sustainable design can help us achieve this. The awards will shine a light on the exceptional buildings and open spaces across the borough that are helping to enrich the lives of our residents. It will also help us set a benchmark for quality that can guide and shape future development in Brent to make sure we are maximising opportunities for our residents."
Cllr Shama Tatler, Cabinet Member for Regeneration and Planning at Brent Council
Award categories
Entries can include many different types of buildings and places;
Mixed-use Developments – buildings and places that combine different activities like homes, offices, leisure facilities and shops
New Residential – housing developments that have at least two homes
New Small Projects – individual homes, extensions or refurbishments
Culture and Heritage – buildings and places that reuse heritage assets or celebrate cultural diversity
Public Realm and Landscape - public spaces including parks and community gardens
People's Choice - residents will have an opportunity to vote for their overall favourite shortlisted entry
All new or refurbished buildings and places in Brent that have been finished in the last five years can be entered for an award.
The judging panel will be chaired by Cllr Shama Tatler, industry experts and a range of local community representatives.
The winning projects from each category will be awarded, with the architect, client and contractor recognised.
The awards ceremony will take place at Brent Civic Centre in Spring 2023.
Submit your entries by 5pm on Friday 3rd February 2023.
If you have any questions, please email: designawards@brent.gov.uk.