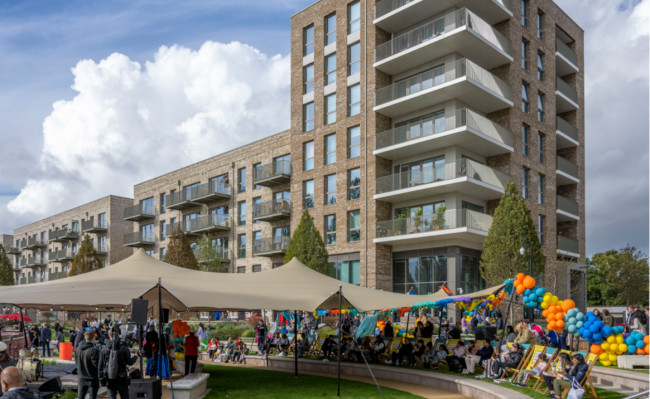 Brent to receive big new homes bonus
Brent Council is set to receive the biggest New Homes Bonus in the country for increasing the supply of homes more than any other council in the UK last year.
Brent is set to receive a £7.9 million New Homes Bonus in 2023/24 thanks to its impressive delivery of much needed new homes.
The award is £5 million more than the council received last year. Brent's bonus also bucks the nationwide trend. 86% of councils received less money from the Government scheme that aims to encourage local authorities to increase housing supply in their areas.
The bonus is based on the amount of extra council tax revenue raised from new-build homes, conversions and empty homes brought back into use, with more awarded for affordable homes.
Councillor Shama Tatler, Cabinet Member for Regeneration and Planning at Brent Council, said:
"We are doing everything we can to deliver safe, secure homes that provide a solid foundation for local residents to build on.
"Brent will always play its part in trying to address the housing crisis.
"We have a senior leadership team in Brent that understands the benefits that development can bring when it is done right. We are investing in much-needed new council homes and helping more local families into affordable, secure homes.
"We have a planning team that is open to working with developers who want to bring the right mixture of housing and other community benefits to the borough.
"We are determined to keep providing more homes for local families as we strive to build a better Brent."