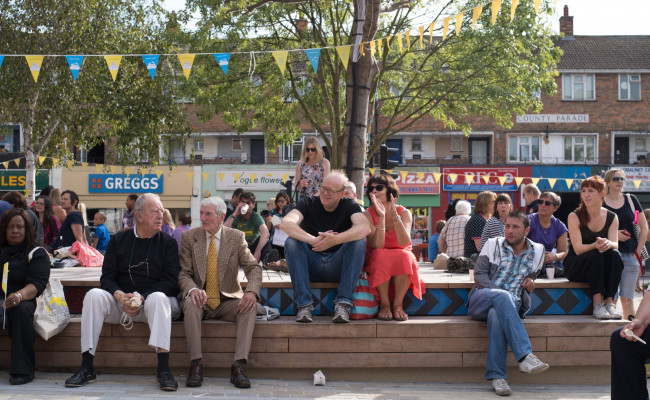 How do we deliver Good Growth?
It's no exaggeration to say that the past two years have been some of the most challenging in our recent history.
The pandemic has been the largest public health crisis in London in living memory and has had profound social and economic impacts.
It has highlighted and exacerbated deep-seated inequalities but also shown once again how resilient London and Londoners are.
Our strong foundations remain – such as our legal and regulatory system, our globally-respected higher education institutions, and the quality of our schooling and green spaces – and we continue to be a diverse and dynamic global hub for innovation.
The unique collection of specialisms in this city – with new strengths in areas like fintech and life sciences – combined with our deep talent pool and complex business ecosystem all mean that London continues to stand out on the world stage.
And despite the crippling effect of lockdown restrictions, London's vitality – its incredible cultural offer and food offer – is still there, emerging once again.
As the economic recovery gains pace, there is a real opportunity to use this moment in London's broader recovery to reimagine our city as one which is fairer, greener, healthier and more resilient than it was before.
The way we design and build our city has a key role to play in this. It is fundamental to how inclusive London is, to how healthy it is, to how liveable it is, to how we pave the way for a green recovery, and to how we support economic growth.
This is what we call Good Growth - growth that is socially and economically inclusive and environmentally sustainable. This is at the foundation of Opportunity London.
But I'm often asked what that means in practice.
It means working directly with communities affected by development and change to understand and respond to their needs.
It means building the quality, affordable homes that Londoners need.
It means taking bold action to tackle the climate crisis and clean up London's air, driving down emissions, encouraging walking and cycling, and protecting and enhancing the green spaces that make this city so special.
It means creating attractive, culturally diverse and interesting places that people want to visit and spend time (and money) in.
It means sensitive conservation of heritage assets, accessible public realm and healthy streets.
It means curating mixed and vibrant high streets and town centres, and protecting the industrial land we need to keep the city functioning.
And it means embracing new technologies to create a pioneering smart city with world-class digital connectivity to improve the lives of Londoners and enable businesses to thrive.
Ultimately it means working in partnership to continue building a city that works for all Londoners – where everyone has the opportunity to reach their potential and lead healthy and fulfilling lives.