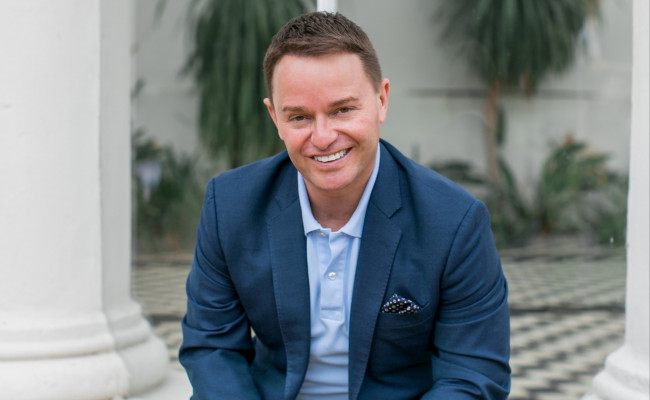 Jace Tyrrell appointed Opportunity London CEO
Opportunity London, the public-private partnership established by the NLA and London & Partners to win capital investment for London, has confirmed the appointment of Jace Tyrrell as Chief Executive.
Jace brings with him a wealth of experience promoting London's interests, having spent six years as CEO of London's New West End Company. During his tenure, multi-million-pound upgrades of Bond Street and Hanover Square Gardens were completed, and a further £5bn of capital injection secured for a five-year period from 2022. Jace is currently Chief Executive of the New Sydney Waterfront Company, Australia's first Business Improvement District, and will return to London to take up the new role from 1 November 2023.
Opportunity London is backed by all London Boroughs, the Mayor of London, London Councils, the City of London Corporation, London's Business Improvement Districts and senior business leaders – the first time all tiers of London Government of all political colours have united together with business to promote vital investment opportunities for the Capital.
Sadiq Khan, Mayor of London, said:
"London is a diverse and dynamic hub for innovation, fizzing with talent, creativity and potential. Opportunity London has a vital role to play in promoting and helping secure much needed capital investment right across our great city as we work to build a better London for everyone. I am pleased that Jace Tyrrell has been appointed to this important role as we work to create the homes, jobs and low-carbon infrastructure London needs."
Speaking at the Opportunity London Investment Summit on Tuesday 26 September 2023, Jace Tyrrell, incoming Opportunity London CEO, said:
"From the Elizabeth Line, Old Oak to the Olympic Park, King's Cross to Wembley Park, the City Cluster to Canary Wharf, Barking Riverside to Battersea Power Station – inward investment has unlocked transformational change in London in the last two decades.
"The focus must now be on attracting the next wave of investment and in a way which continues to benefit London's Boroughs and communities. In energy we need new green infrastructure, EV charging and a huge retrofitting agenda to bring buildings up to modern standards of environmental performance. In real estate there remain opportunities across the mix, from housing to life sciences, logistics to film & TV production. And we must continue to develop the city's transport infrastructure, digital communications, and waste management.
"Opportunity London will pull all of these opportunities together into a London Investment Prospectus to broker and guide global capital."
Cllr Elizabeth Campbell, Leader of the Royal Borough of Kensington & Chelsea, and Vice Chair of London Councils, said:
"The London Councils delegation represents all sides of the political spectrum and all parts of the Capital. We share the same aspirations for our city and its people. Our city has so many opportunities, from housing to the way in which we transition to net zero city by 2030.
"Opportunity London is the first time London's political and business leadership have come together to truly speak with one voice and advocate for our great city and its people."
Policy Chairman of the City of London Corporation, Chris Hayward said:
"Jace Tyrrell is a highly respected and dynamic individual and the City Corporation greatly welcomes his appointment as Chief Executive.
"London remains a leading destination to invest, and Opportunity London will continue to play an important role in promoting the City's needs and guiding investors towards the opportunities that are right for them.
"The Square Mile has always played a global role as a financial hub, and we are proud to be core player in this public-private partnership that builds on London's strengths, not just as a place of business, but also a world-leading, seven-day-a-week leisure destination for all to enjoy."