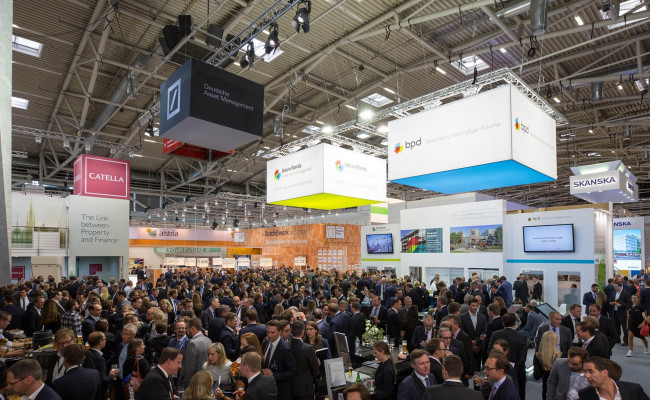 London joins UK Cities & Partners to showcase UK investment opportunities at EXPO REAL
London is partnering with UK Cities & Partners (UKCAP) to bring a new UK Investment Pavilion to EXPO Real 2023, showcasing a multi-billion-pound pipeline of opportunities.
Widely recognised as Europe's largest real estate investment driven trade show, the event from 4-6 October in Munich will be a platform for the UK delegation to engage with and be represented alongside leading global cities and investors. With significant numbers of investors and advisors exhibiting at EXPO REAL, previous events have shown demonstrable returns on the relationships built.
The UKCAP Investment Pavilion is the first time that UK City Regions and the private sector will collectively present the size and scale of opportunity across the UK, whilst increasing its strategic influence and visibility at EXPO REAL and delivering a compelling inward investment narrative.
London, along with Manchester, West Midlands, Newcastle and Bristol & Bath is one of the first UK City Regions to announce their involvement and will be bringing with them a variety of oven-ready investment opportunities to showcase.
The private sector has also partnered with the delegation to facilitate introductions and provide critical advice and expertise, with supporters including Avison Young, Legal and General Investment Management, Aviva Investors, Moore Kingston Smith, Trowers & Hamlins, Shoosmiths and Vectos part of SLR, with more to be announced in the run up to the conference.
During the three-day trade event, UKCAP will deliver a high-impact speaker programme highlighting the best of the UK's investment propositions, from innovation ecosystems, real assets, net zero, social sustainability and investor-ready large-scale regeneration, transport and infrastructure projects. A key aim is to curate and coordinate meetings between project and city leads with investors to ensure maximum value is achieved during the week.
With the support of the UK Government, Lord Johnson, Minister for Investment, Department for Business and Trade said: "Real estate is the bedrock of the UK economy, and it plays a huge part in encouraging investment so we can drive growth and job creation throughout the UK.
I'm very pleased to be supporting the UK Cities & Partners Pavilion at EXPO REAL, which will play a key part in showcasing the very best of what the UK has to offer for investors alongside representatives from the UK City Regions and our partners in the private sector."
Laura Citron, CEO of London & Partners, said: "London is one of the leading cities globally for attracting sustainable investment and we are determined to maintain this position through the attraction of long-term capital in priority sectors and opportunity sites by participating at EXPO REAL.
"This event plays an important role in positioning London as a national and international hub, recognising the importance of the built environment to the strength of the wider economy.
"We are ready to engage with the international investor community at EXPO REAL, fostering meaningful conversations and driving tangible outcomes for London's future success."
Katharine Glass, Director, White Label Creative, the organisation behind UKCAP and supporting delegation said: "We believe that EXPO REAL is a critical place to be for the UK to unlock and develop important investment partnerships and to ensure that the UK is a key part of an international dialogue as our leaders from the public and private sectors look to set us on a better, more sustainable path for the future."
For more information on how to get involved in the UK Pavilion at EXPO REAL visit: https://ukcitiesinvestment.co.uk/