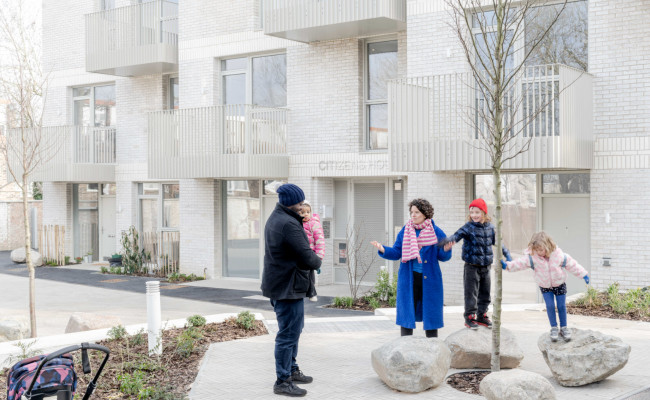 New NLA Report Unveils Insights into London's Housing Challenges
Findings from the report suggest London's projected population is set to grow 55,000 people a year for the next ten years
Nearly one million, or 30 per cent of households, receive housing benefits
15 per cent affordable and 20 per cent private rented homes do not meet the Decent Homes Standard
NLA has today announced the release of its latest research report 'Housing Londoners: Innovation in Delivery and Design', shedding light on how the built environment can collectively contribute to positive change in London's housing sector.
'Housing Londoners' applies a 'citizen's eye' perspective to London's housing challenges. By focusing on critical aspects such as affordability, quality of life, sustainability, and local benefits, the report offers valuable insights into the industry's overarching objectives when delivering housing solutions for Londoners.
Key findings of the report include:
Affordability: Innovative strategies employed by the building industry to address affordability concerns, ensuring that housing options remain accessible to a diverse range of Londoners.
Quality of Life: Through a careful examination of design and construction practices, the report highlights initiatives aimed at enhancing the quality of life for residents, fostering healthier and more vibrant communities.
Sustainability: Underscores the industry's commitment to sustainable practices, showcasing eco-friendly designs, energy-efficient technologies, and a dedication to reducing the carbon footprint of housing developments.
Local Benefit: Explores how housing projects can positively impact local communities by creating jobs, supporting local businesses, and enhancing the overall liveability of neighbourhoods.
This report is a valuable resource for policymakers, architects, developers, and anyone with an interest in London's housing landscape. It serves as a blueprint for innovative and responsible housing delivery in one of the world's most dynamic cities. Featuring exclusive viewpoints, insights, a project showcase, and key recommendations from industry leaders such as: Kathryn Tombling, Principal and Head of Housing at BDP, Selasi Setufe, Senior Architect at Be First, Gary McLuskey, Managing Director – Global Design at Greystar and Carl Vann, Partner at Pollard Thomas Edwards.
Tom Copley, Deputy Mayor for Housing and Residential Development, Greater London Authority: "London has a deep housing crisis, decades in the making but in the midst of this huge challenge there is an equally powerful desire for change, and signs in recent years of clear progress. This report presents an interesting analysis of some of the main issues policymakers and the sector will continue to grapple with in the coming years."
Peter Murray OBE, Co-Founder, NLA: "This report is a catalyst for the continuing debate on London's housing crisis. It informs decision-makers, highlights issues and posits solutions, to encourage a wider debate to help improve the quality of life, resilience and appreciation of this great city."
To access the full report, visit nla.london/insights/housing-londoners-innovation-in-delivery-and-design
Image: Citizens House, by Archio for Community Land Trust © French+Tye