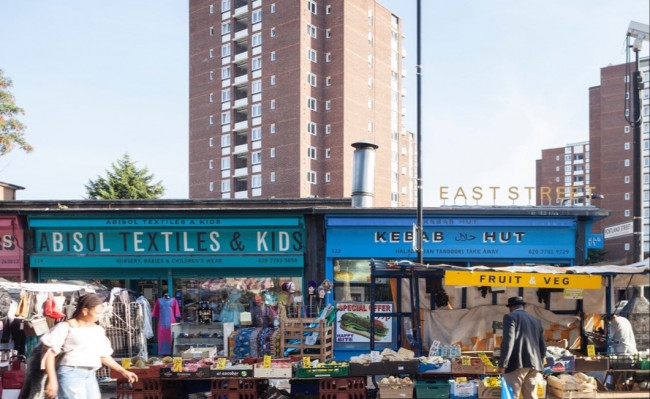 Opportunities for Communities
Of course, as someone who was born and bred here, you would expect me to say there's nowhere quite like London.
But the fact that I believe London really is THE city of opportunity right now goes way beyond any partisan loyalty to my home town.
Number one. We have the people business needs. Yes, some other European cities have diverse populations. But what unites ours is a palpable drive for success and lust for life. For business it means a highly motivated workforce of more than 4 million people, speaking hundreds of languages with a huge a range of skills. This global talent pool is a huge asset to every sector and gives us a competitive edge.
Number two. We don't just have the place, we have the space. You don't need telling that London has a wealth of low-cost air and rail connections to the major business capitals of the world. But our unrivalled internal connections, physical and digital, deserve equal credit. The Elizabeth Line, opening this year, will connect Chadwell Heath in the East of the City to Heathrow in the far west. That places 8 million Londoners – that's 8 million customers - within easy reach.
This great transport and digital infrastructure also opens up the opportunities for growth. It makes what would not be viable in other cities, completely investable. From high end property to affordable brownfield sites in places like my own borough of Barking and Dagenham, the development possibilities are many and varied.
Importantly, the separation between industrial, commercial, leisure or residential uses is increasingly blurred. Long before the pandemic made working from home a thing, London was thinking more imaginatively about live-work options and making land work more intensively and flexibly.
Number three. We have the leadership. City and local authority leaders of every hew in London are not only universally determined to drive sustainable growth in the capital, but are now experienced and equipped to deliver it. Backed by Research and Development tax credits, the Patent Box scheme, the Enterprise Investment Scheme and inward investment initiatives like the Thames Freeport we are making it happen.
This is all personal for me because opportunity for business means opportunities for the community that I serve - a community which has not historically had a wide range of choices. But it is a mistake to see this community as passive or as victims in any way. Our reimaging of Barking and Dagenham has attracted world-class film and food industries, a University and allowed us to build record numbers of new homes. These are assets for the whole of London, but they allow us to unleash to entrepreneurial spirit and creative talent of our people – and that's where the magic really starts.