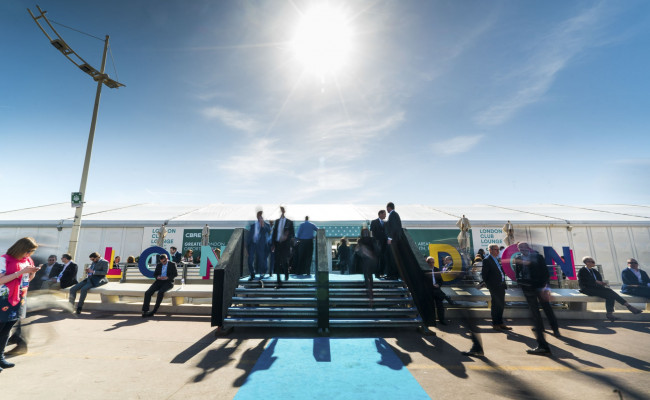 Opportunity London? You bet!
NLA senior adviser Robert Gordon Clark reflects on the run-up to this year's MIPIM, the capital's status and a new concerted campaign to build on its strengths
MIPIM 2023 feels very different to last year. While COVID is not eradicated, time and the success of the vaccine programme mean many people are happy to converge again on the (hopefully) sun-drenched Croisette in Cannes.
So what else has changed in the past 12 months, and how might those changes inform discussions on the Riviera?
Well, at a national level we have seen the UK change prime minister not once but twice in a quite remarkable political year. Then at local government level there were some significant changes in the May 2022 elections, with new administrations now running areas of London well known to MIPIM delegates, such as Westminster and Wandsworth in the heart of London and Croydon to the south.
Meanwhile, the big infrastructure change is the completion of the Elizabeth Line (formerly known as Crossrail). This now connects the city and the wider region from west to east, dramatically reducing journey times while relieving pressure on other key routes. Opportunities are now being unlocked all along the line, as London continues to reinvent itself in the 21st century.
With all this in the background, it is fitting that the theme for London this year is reinvention and resilience. The Opportunity London campaign focuses on both, by inviting capital investment to be part of the city's future. Soft-launched at MIPIM last year, Opportunity London is signposting investors towards opportunities to invest in real estate and infrastructure in all of London's 33 boroughs and communities.
Backed by the Mayor of London, the City of London Corporation and all the boroughs through London Councils, the campaign is supported by a rich mix from the private sector including Almacantar, Berkeley, the Earls Court Development Company, Mount Anvil and Related Argent, alongside a number of London's BIDs.
A single, pan-London delivery team is now set up, which through London & Partners will provide a trusted, credible concierge service to help investors navigate their way through what London has to offer.
What's changed here from previous initiatives for London? The answer is that this has cross-party support and, crucially, backing from both the public and private sectors.
At MIPIM this year will be Laura Citron, CEO of London & Partners; London's deputy mayor Jules Pipe; Darren Rodwell, leader of the London Borough of Barking & Dagenham; and Elizabeth Campbell, leader of the Royal Borough of Kensington & Chelsea.
But the campaign is not simply about attending MIPIM (important though that is). MIPIM is just one part of an annual programme of events and initiatives being delivered by NLA, working closely with London & Partners, which will see the Opportunity London campaign rolled out both at home and overseas.
Central to this campaign is a simple message. London remains a great place to invest, backed by a robust financial and legal framework, world-class culture and a track record of delivering healthy returns for international investors, especially those seeking secure long-term opportunities that put good growth at the top of their agenda.
Ultimately, by attracting responsible, long-term investment — using all of London's well-known strengths plus Opportunity London's savvy framework and programme — we can create prosperity for all Londoners and robust returns for investors.