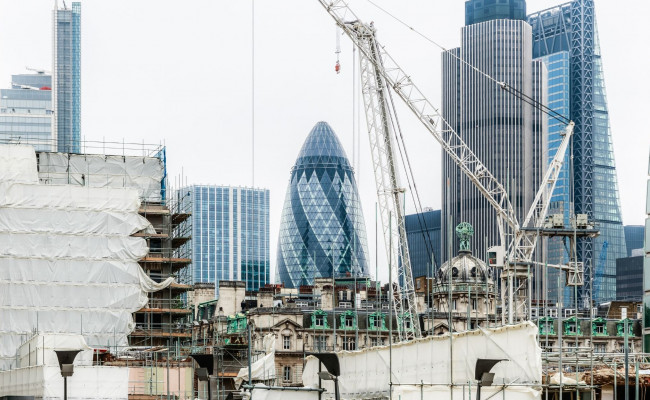 State of the Market 2023
Jenna Goldberg, MD of Insight at LCA reflects on our recent talk as we explored the opportunities and challenges that 2023 will bring to London and the built environment sector.
On a sunny Friday morning in January 2023, a crowd gathered to hear four sages of London forecast the year ahead.
Professor Tony Travers, in his usual pithy way, set the context. We are now 'at the end of a 15-year period of once in a lifetime events'. Of course, referring to the Great Financial Crash, Brexit, the pandemic, the war on Ukraine and ensuing energy crisis. Where we go from here was the question of the day and the panel were… mutedly optimistic, or perhaps optimistically muted.
Both Alex Jan, Chair of the Central District Alliance, and Travers noted that with things approaching a seemingly more settled state, the UK could at least begin to address the question of how we move on from all these 'events'.
Travers hoped that this would include a rethink on the impacts of Brexit, especially those that are most important to London's future, namely migration and taxation. Meanwhile, Anna Bond, Executive Director of Developments at Grosvenor, emphasised the importance of a stable tax regime to capital investors.
Leader of Barking and Dagenham Council, Darren Rodwell, also picked up this point, reminding the audience that 'we can't wait on any government to give London what it needs, any real investment in London's growth has always been funded by the private sector'. This was in all the context that GLA economics forecasts have London's economy shrinking by 0.4% this year but still outperforming the rest of the UK.
Indeed, Opportunity London, a new campaign to invite sustainable investment into London (led by Rodwell and his counterpart in the Royal Borough of Kensington & Chelsea, Elizabeth Campbell) was a major talking point. As a cross-party, public and private sector partnership it can perhaps be seen as a compelling response to, as Travers put it, 'the slight sense that other cities are chipping away' at London's prime position as a world city.
Through all this, Travers did though express some optimism that, given the dire economic picture, the government probably couldn't ignore London and the South East for much longer while Bond and Jan both raised concerns about the challenges to come. Bond, from a built environment perspective, noted the need for speed and certainty (arguably two things the sector is not very good at) while Jan sounded a warning about the impacts of hybrid working - 'we will find out soon that lots of working from home means low wages'.
If London's position relative to other major world cities is looking a bit shakier than we would like, there were at least positive noises about its position within the UK. Jan explored the view that 'London's relationship with UK not as politically fraught as it once was' and Rodwell, commenting on a better-than-expected Local Government Finance Settlement wondered why 'you wouldn't give us a bit more food, as we've been starving for quite a while.'
And perhaps that sums up the tone of the morning very well. 2023 could be the year that London gets a proper meal; possibly not haute cuisine but better than the slop we've been served recently.